Drilling Operations Course in Texas
IADC WellSharp Accredited Classes
Drilling Operations: Introductory Level
Introductory Level — This drilling operations course covers basic well control knowledge for rig crews, floorhands, unit assistants, roustabouts, and other non-technical personnel. There are no prerequisites for this course, and passing this class is required for anyone desiring to take the IADC Driller Level program.
1.5 days; $450 per student
Drilling Operations Awareness Level
Awareness Level — Comprised of basic, necessary well control knowledge, this drilling operations course is designed for support personnel who do not have direct well control responsibilities but need to understand basic concepts. There is no prerequisite for this course; it is excellent for students, graduates, and non-technical personnel.
1 day; $350 per student
Drilling Operations: Surface Stack Driller Level
Drilling Operations, Driller Level — Created for the driller and assistant driller, or for those wanting to increase their knowledge of well control and practical well control skills, this WellSharp® surface stack course focuses on detecting a kick and shutting in the well.
3.5 days; $1300 per student
Drilling Operations: Surface Stack Supervisor Level
Supervisor Level — Designed for job responsibilities above the Driller Level, ideal for toolpushers, superintendent and drilling foremen, this WellSharp surface stack course is focused on well kill procedures. The prerequisite for this course is a prior certification at driller level or above.
3.5 days; $1300 per student
Workover and Intervention for the Oil and Gas Representative
Who should take this course: Well services supervisor, completion supervisor, service leader, and single discipline supervisor/engineer.
This WellSharp course addresses topics such as risk awareness and management, well control principles and calculations, barriers, influx fundamentals, gas characteristics, fluids, wellbore equipment, well control risks in wireline operations, pressure control equipment; snubbing equipment, coiled tubing operations, well kill in preparation for well intervention, testing, well control drill, workover operational processes of well control and related policies.
5 days; $1450 per student
BlowOut Prevention Training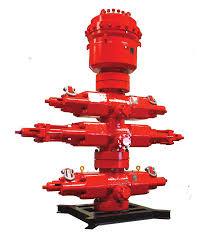 Global Well Control LLC also offers non-IADC accredited classes in drilling, drilling supervisor, and workover and intervention for the oil and gas representative. ($800)
Global Well Control's Online BOP/BlowOut Prevention training (non-IADC accredited) is the curriculum previously accredited with IADC and more.
This BOP class features exercises and testing on simulator equipment to teach you what to do in almost an unlimited combination of circumstances, giving you a solid understanding of preventative well control measures.
Students get intense, hands-on practice working through sophisticated event software which generates almost every situation possible. These simulators also provide student training on fluid and gas mixing and multi-phase flow through the choke.
When the course is complete, you will receive a Global Well Control LLC certificate and card.
8-Hour Course; $800
Global Well Control BOP Manual
Everything you need!
$150
Well Control for Well Servicing: Introductory Level
Introductory Level – This well servicing course covers basic well control knowledge in well servicing. This class is recommended for well servicing field personnel and other non-technical personnel.
There are no prerequisites for this course. This course can be instructor-led or with a self-paced workbook.
2 days: $450.00 per student
Self-Paced Workbook Class - $350.00
WellSharp® Drilling Supervisor, Meets IADC Requirements
3.5 days; $1300 per student
Let us come and train at your facility for your convenience.
We bring the IADC WellSharp® drilling operations surface stack right to your door.
Call to schedule a class at your company!
We package plans when we travel to your company for nine or more students.
Contact us if you have questions about any of our accredited or non-accredited courses. We proudly offer our courses for companies, contractors, and operators throughout Texas.